March 15, 2016
Nashville Business Journal
by Adam Sichko
The national health club chain Life Time Fitness Inc. will open its first Middle Tennessee location at a development planned in Franklin's Cool Springs commercial hub.
That was the news Tuesday from Glenn Wilson, CEO of Franklin-based SouthStar LLC, which owns a development site at the northeast corner of Carothers Parkway and Liberty Pike. Those two properties are south of the massive Ovation mixed-use development, which SouthStar kickstarted and remains involved today.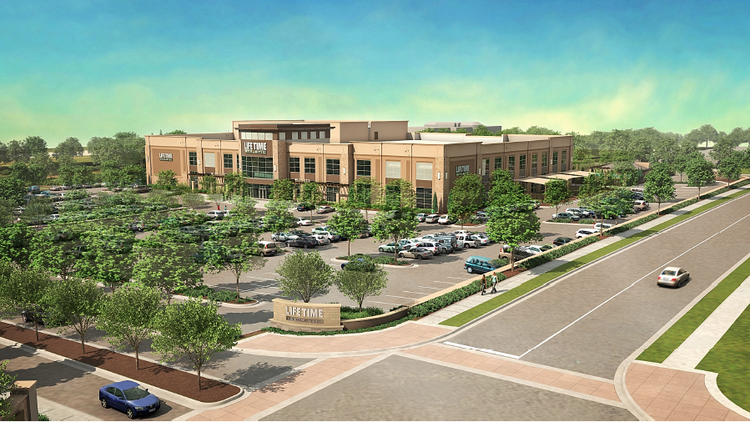 Wilson spoke at Outlook Williamson, an annual market forecast event hosted byWilliamson Inc., the county's combined chamber of commerce and economic development arm.
The site where Life Time Fitness will open contains 22 acres — one of the dwindling number of blank slates remaining in what is the region's premier corporate address ( as seen on our Williamson Watch map). SouthStar paid $11 million for the land in November 2015.
A company spokeswoman said Life Time Fitness hopes to open in late 2017. The planned two-story, 120,000-square-foot facility will include features such as dance, art, music and tumbling studios for children, an indoor pool and an outdoor pool, cafes, basketball courts and a full-service salon and spa.
SouthStar's plans for the property also involve a second building containing a combined 48,000 square feet of retail and office uses.