Franklin Grove will soon be wiring and firing with innovative ideas at the future Williamson County Entrepreneur Center (a working name) in partnership with its lessor, the Heritage Foundation of Williamson County.
The entrepreneur center, quite literally the brainchild of Williamson Inc., to be located in the historic 1887 Fleming-Farrah building on the former O'More College of Design campus, could be the next spot where ideas, or light bulb moments, are captured, nurtured and, through expert collaboration, become reality.
At least that is what Williamson Inc. President and CEO Matt Largen envisions the center to accomplish – "as a place where collaboration happens and creativity is sparked."
During a recent walk-through of the Fleming-Farrah mansion, which is currently in need of minor interior renovations such as a fresh coat of paint and a bit of dusting after being vacated last winter by the hustle and bustle of O'More students and faculty, Largen said the beautiful historic bones of the building will provide local entrepreneurs with an ideal spot for collaboration.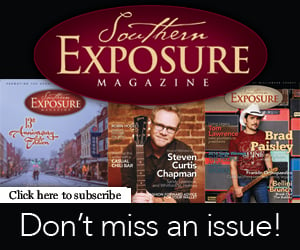 He imagines entrepreneurs collaborating in a supportive environment, surrounded by experts and advisors, helping them to reach their full potential in business.
"The entrepreneur center is for scalable businesses that want to grow and add employees over time," Largen said.
"One of the reasons for being here is to collaborate with your neighbors, grow, take a product to market, for example, and eventually outgrow the space."
The center will offer approximately nine spaces for businesses in any industry to map out their next steps of growth and expansion. Entrepreneurs will be chosen through an application process, overseen by an advisory committee comprised of Williamson Inc. members and investors, who have expertise in entrepreneurial initiatives.
The center will also partner with Columbia State Community College, Nashville Capital Network, the Nashville Entrepreneur Center and the Nashville Technology Council. More local and regional partners could be added in the future.
"We want to provide services to help entrepreneurs be successful," Largen said.
'An incubator for new businesses'
The entrepreneur center will operate through a leasing agreement with the Heritage Foundation of Williamson County, which officially purchased the former O'More College of Design campus for $6 million in February.
Heritage Foundation of Williamson County CEO Bari Beasley said the entrepreneur center will be an integral part of the new Heritage Foundation campus, serving part of the mission of the Downtown Franklin Association (a leg of the Heritage Foundation) in supporting economic initiatives.
"From the beginning, when the Heritage Foundation set its sights on saving the O'More campus, we talked about it being a multi-use property," Beasley said.
"We wanted the campus to embody a place where economic development is fostered, as seen in the entrepreneur center, while also offering art, historical collections, a historic school house, gardens and event space for the public.
"We value economic vitality, and the entrepreneur center will foster that," she said.
Beasley also called the center a "think-tank" that will lead to further success, benefitting all of Williamson County.
"It will be incredible to have an incubator for new businesses in the setting of historic preservation," she said.
Modern innovation in a historic setting 
The Victorian-style building has retained some of its original historic features such as a massive newel post on the staircase, marble mantels, an original fireplace, Eastlake hardware on original doors, curved bay windows, hardwood floors, and significant outdoor space, which will contribute to interesting work areas.
"The surroundings will promote collaboration in different settings inside and outside the house, providing entrepreneurs with opportunities to change surroundings," Largen said.
Williamson Inc. has already received $40,000 from a state grant to begin renovations to the interior of the building and will also use some of its own money on remodeling. Standing desks have already been donated to the center, and it will also be equipped with white boards, rolling TVs, work areas for laptops and workable common areas to facilitate collaboration.
Being chosen to work at the center will also come along with certain benefits, including 24-hour access to the building, rent offered below market value, services from the center's partners and free memberships to the Nashville Innovative Council and Williamson Inc. chamber.
However, the center will not be limited to only Williamson County entrepreneurs.
"We will cast the net as wide as we can," Largen said, "most likely throughout the Nashville region. There are some people that might work in Williamson County or have a business here but live in Nashville."
A launching pad
As well as serving as an incubator for businesses – for a while, most likely a year or two – the center could be seen as a launching pad for businesses to develop longevity in Williamson County.
"The idea is that once they are done here, they are very likely to take an office space in Williamson County because their network will be here," Largen said.
Although Williamson Inc. will lease the space from the Heritage Foundation, the foundation will not be involved in the programming or operations of the center and lease payments will go toward a building fund solely used for the maintenance of the building.
"We are not doing this for a profit. We are doing this to further the economy and help the entrepreneur ecosystem," Largen said.
"We were always looking for an opportunity like this and then this building came along, and here we are."